Product Description :
Hot melt glue labeling machine is widely used for different material of container . The label cost is comparatively lower, it can meet the requirements of those users who have diverse kinds of the containers. It is the most economical models in cost to make mass production and intergrated operating. The equipment has massively used modularization design concept to make it easy and simple for users to change the bottles. Whether from the replacement of star wheel, guide plate or manual speed adjustment to automatic speed control, for example changing the label is only needed to change the program, the products concept of that the equipment is designed for users is embodied in everywhere.
Capacity Description
Technical Parameter for hot glue labeling machine
Model
UHL0604X
UHL0810X
UHL1212
UHL1615
UHL2018
UHL2024
Label stations
6pcs
8pcs
12pcs
16pcs
20pcs
20pcs
Max label width
200mm
Max label outer diameter
600mm
Paper core diameter
152mm
Capacity
6000bph
8000bph
12000bph
16000bph
20000bph
24000bph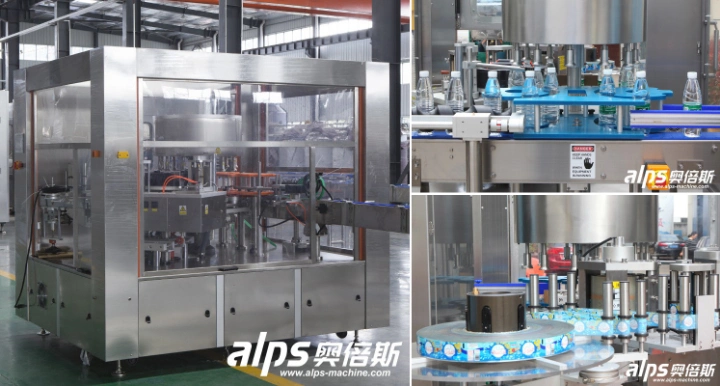 Main Function:
1)The adjustment of label cutting blade is easy and simple.
2)Vacuum-grip cylinder is made of high hardness material,the additional old handler can reduce the frictions of labels and prevent static electriciy
3)The change-over of shape pars can be finished with in 10 minutes
4)The position of cutting blade can be quickly and accurately adjusted by manual control cabinet
5)Vacuum-grip cylinder and cutting unit adopt special material which are wearproof and heat protection
6)The self-adjustmen knob can reset the I-MARK position while change he cutting length of labels

Main componetns: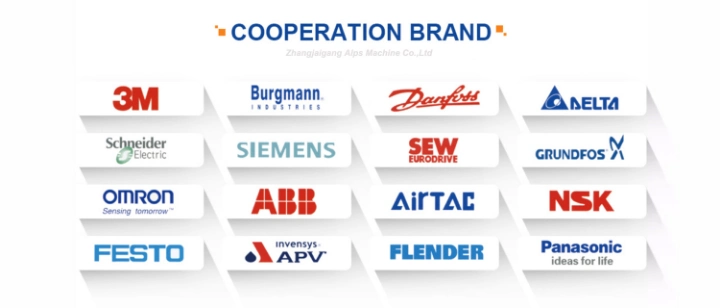 Company introduction :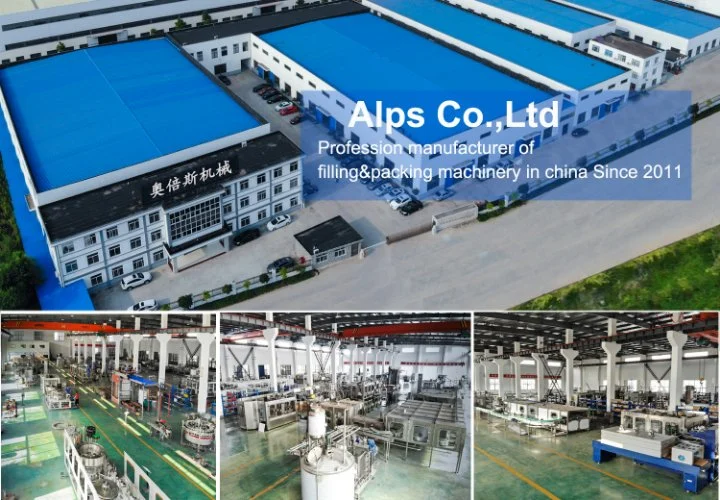 Alps Machine Co.,Ltd is ...
*Standardized workshop of total 12,000 square meters.
Different types of processing units, such as water jet cutter, plasma cutter, laser cutter, CNC machine from Taiwan chevalier & korea daewoo, ensure the precision of parts.
*International certification, National Certificate of equipment verification, and more than 30 invention patents
Verification Certificates of equipments: ISO9001:2001; CE Certificate , SGS , COC , TUV
National Certificate of equipment verification:standard organisation of Nigeria , CNCA certificate, Logo trademark registration, etc.
*The equipment will be tested and run for 24 hours before leaving the factory, to ensure the smooth working of water pipeline, and pneumatic, electrical and mechanical stability.
*Sufficient stock of spare parts ensures the timely delivery and supply of spare parts.
*The engineers are experienced. We can produce different products with different capacity and work out reasonable flow chart as per customers' requirements to save space.
*Professional installation team who can speak fluent English can help customers make benefits in a shortest time.
Certification :
Our compnay complies with ISO9001:2000 Internation quality management system,also carries out the modern enterprises management systme ,to executes quality control during the processes of producing ,wins customer' recognition by the high quality products and services.