SHL-1520 Automatic Vertical Labeling Machine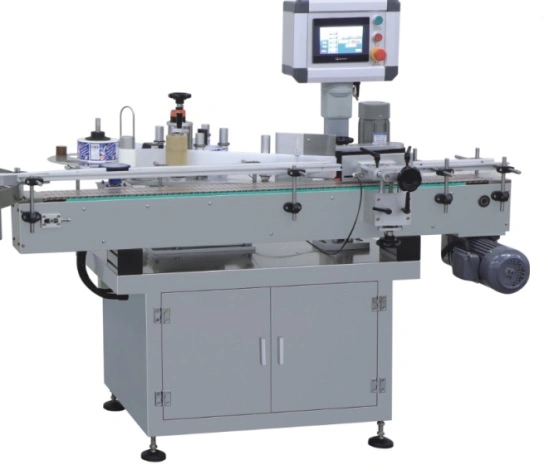 2.Equipment Features
1. This equipment is used for vertical labeling of round bottles or cylindrical objects.
2. Powered synchronous tension control supply labels, stable and fast supply, ensuring the speed and accuracy of label feeding.
3. The bottle separating mechanism uses a synchronous sponge wheel for stepless speed regulation, and the bottle separating distance can be set arbitrarily.
4. This machine uses advanced touch-type human-machine interface, reasonable structure and convenient operation.
5. Multi-point emergency stop button, emergency stop button can be installed at the appropriate position on the production line to make the connection operation safe and production smooth.
6. The label peeling distance can be adjusted arbitrarily, which is suitable for labels of different lengths and debugging, and is easy to use.
7. This machine uses SUS304 stainless steel and T6 high-strength aluminum alloy and high-quality plastic steel chain. All profiles have been treated with high-quality surface treatment, never rust, easy to clean, and fully meet the requirements of GMP countries.
3.Parameter
M

odel

SHL-1520

Voltage

AC220v 50/60Hz

Power

0.75KW/h

Output (pieces / minute)

0-200Pieces / minute (related to product and label size)

Operating direction

Left in right out or right in left out (can be connected to the production line)

Labeling accuracy

±0 .5mm

Label type

Adhesive Sticker, transparent or opaque

Labeling object size

OD10-100mm,Height 20-260mm(Can be customized according to the product)

Label size

Long 25-150mm,Height 20-90mm(Can be customized according to the product)

ID of label

76 mm

OD of Label

360 mm(max)

Weight (kg)

300kg

Machine size

1600(L)1200 (W) 1500 (H) mm

Remark

Accept non-standard customization
4. Machine part details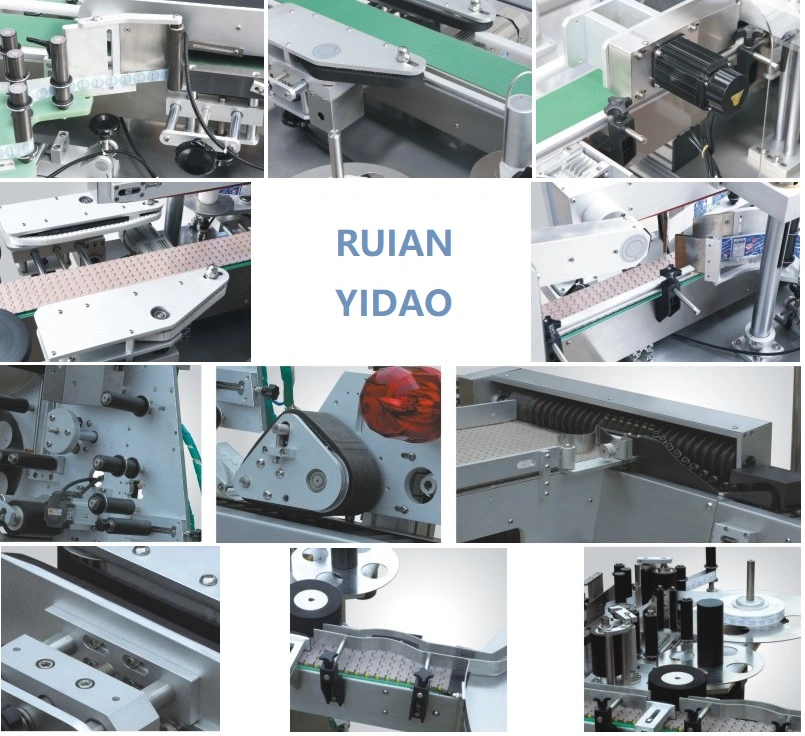 | | | | | | |
| --- | --- | --- | --- | --- | --- |
| Sr. | Product name | Supplier | Model | Qty | Remark |
| 1 | Stepper motor | Huanda | 86BYG250H156 | 1 | |
| 2 | Driver | Huanda | 86BYG860 | 1 | |
| 3 | PLC | Siemens | SMART/ST20 | 1 | |
| 4 | Touch screen | MCGS | CGMS/7062 | 1 | |
| 5 | Transformer | Chtai | JBK3-100VA | 1 | |
| 6 | Bottle inspection sensor | South Korea Autonics | BF3RX/12-24VDC | 1 | |
| 7 | Check label sensor | South Korea Autonics | BF3RX/12-24VDC | 1 | |
| 8 | Coding machine | Shanghai | HD-300 | 1 | |
| 9 | Conveying motor | TLM | YN70-200W | 1 | |
| 10 | Bottle splitting motor | TLM | YN70-15W | 1 | |
| 11 | Power supply | Waiwan WM | S-75-24 | 1 | |
| 12 | Stainless steel | | SUS | | |
| 13 | Aluminum | | L2 | | |
6. Application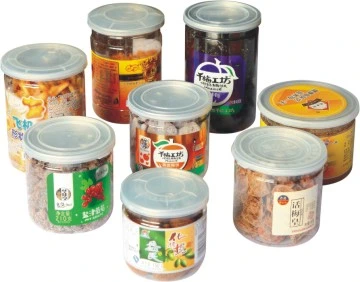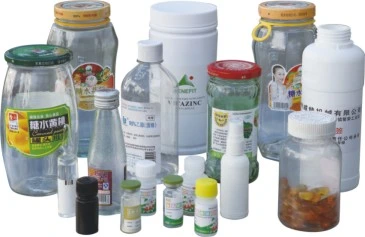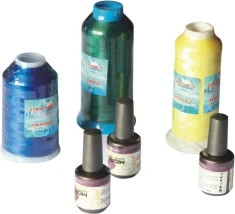 7. RFQ